Founder and Owner:
Andy Honess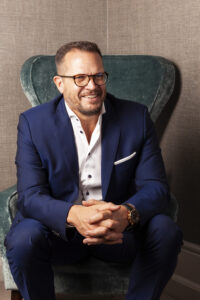 Andy is a seed investor and advisor to the software industry.
In his 35 year career, he has held UK and international senior sales and Managing Director positions in the enterprise software space, including IBM and Siebel Systems and helped take QLIK from start-up to a NASDAQ IPO for $749m in 2010.
He specialises in guiding tech start-ups to high-speed growth and is a mentor and Entrepreneur-in-Residence for over ten incubation and accelerator programs across the UK. He reviews and mentors over 200 companies a year.
He has built the Business Alignment Management™ methodology designed specifically for start-up and scale-up businesses, with value mining and value selling principles at its core.
Andy holds an honours degree in Business Information Systems.
Executive Skills:
Executive Leadership and Management
Sales Process Optimisation
Lead Management and Marketing Strategy and Execution
P/L Management and Control
Strategic Planning and Profit Enhancement
Startup and Turnaround Operations
New Business Development
Financial and Operations Management
Contract Negotiations and Deal Structuring
Cost Containment and Control
CXO Level Selling
Global Coordination of Sales Teams, Partners and Clients
Multi-country Sales and Management Experience
High Value and Complex Deal Management
Distribution and Reseller Channels – Development and Optimisation
Team Recruitment and Management
Performance Management Across Multi-job Types
HR and Personnel Development Plans
Handling Multi-Million Dollar Budgets
Client Relationship Management
Services Team Construction and Refinement
Building a High Growth Training Operation for Clients and Partners
Public Speaking/Presentations
PR Trained and Experienced, including Agency Management
Market Expansion Initiatives
Performance and Productivity Improvements
Value Selling and Marketing: Solution Selling, CCS, Consultative Selling, TAS etc